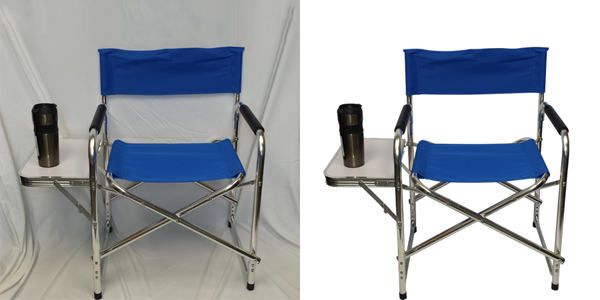 When To Use Photo Background Removal
When it comes to removing the background in an image, you need to have image editing skills and patience. But if you who already are familiar with online photo editing programs, for instance Photoshop and photoscape, you can easily get the background removed in a picture. If you are among those who don't know how to go about doing it, you would find this article helpful. You can be a pro with a little bit of practice a few minutes daily and you can easily get the background from an image removed.
If you already have a photo editing app on your PC, just open it. But if you don't have one installed already, you can go on the Internet and download one, if at all possible one that is free of charge. If you have a few dollars to expend, then we suggest that you buy the latest version of Adobe Photoshop, the best and most widely used photo editing software. It's real easy to do image manipulation with Photoshop.
Once the app is launched, import the photo you want to remove the background from into the app. Now, the next step is to zoom in on the person or object you want to keep in the picture so it fills up the screen. Choose a tool named Lasso Tool, assuming you are using Photoshop. Now after you have selected the Lasso Tool, what you do next is to go ahead and trace around the object with care and patience. As you know most objects are not straight so they may be round. Therefore you need to be careful when moving the mouse around the object to make a dashed line around it.
After you are done with tracing around the object, what you do now is to go back to the beginning point and then click on it. What we are doing is to be able to get a business that you can use in promoting your business. Let's continue. Now, you will be able to see that there is a dashed line around the borders of the object. What this means that you have successfully selected the object you want to so you can now move on.
Your next move is to invert the selection by pressing these keys- the Ctrl, Shift and L keys. After you have pressed the keys mentioned above, you will see that the background of the image has been selected.
After the background in the image has been selected exactly the way we just described, you should hit the Delete key on the keypad whether you are using Photoshop or any other app like Photoscape. As soon as you will hit the key, you will see that the background of the image will be gone, additionally a white background will appear in place of it. Now your job is done. You now have a beautiful image you can use for your business advertisement and promotion.
If you are working on a complex picture with a lot of small objects that you want to keep in the picture, you may not be able to do this by yourself. You will need more training especially if it is an image for marketing your business so you need to contact a professional photo editor to get the job done for a few bucks per image. The professional will make sure that the images will conform to your taste and will be customized for your business every need. These professional photo editing firms have access to various great software and applications which can make the images clearer. Furthermore a clearer photo will go a long way in ensuring that your marketing or advertising campaigns are successful.